Here is an example of a good character. Along the way i will tell you what is and isnt allowed.
Name: (the first and last name of your character, anything goes.) Maikeru Riengoddo
Nickname: (any nickname your character has. If you character doesnt have one, simply put "none") None
Age: (your character's age) 18
Height: (how tall your character is) 5'11'
Weight: (how heavy your character is, as well as his build) 150lbs. Tall and lean build.
Looks: ( A description of how your character looks, a picture will work)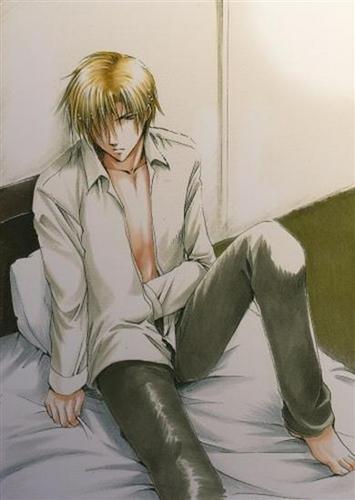 Personality: (a short explanation of your character's personality) Casual and laid back. Not usually wanting to pick a fight.
Soul Rank: (What soul rank your character is. Currently only Obsidian rank is allowed except by special permission from me) Diamond Pebble cut
Soul Stones: (put your character's soul stones here, and a link to their page. Stones must be approved before you can use them.) Reaper
Etc: (put anything you wish to add to your character here, otherwise leave blank)
All characters must follow this example. This counts as my character, but i will post it again officially.